Wednesday, November 25, 2020
Travel Day:  Coral Sands RV Park, Daytona Beach, FL to South Bay, FL
ODOMETER: 80,250 | MILES TRAVELED: 2,305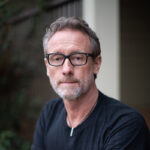 We have another swim at Ormond Beach in the morning and pack up and head south. We planned this stay to break up the trip but almost wish we could stay a few more nights. It's a simple and quaint RV park nestled on the beach. We're not sure if it's the quaintness or the beach that we like more? 
Several hundred miles later, we close in on our South Bay destination, but the infamous TruckMap app fails us miserably again. What's the saying, "Fool me once, fool me twice . . . ". Anywhoo, we end up bumping our way back onto the tarmac and finally get to the South Bay Campground just before dark. 
First order of business, delete the TruckMap app. Second order of business, Google review the hell out of it.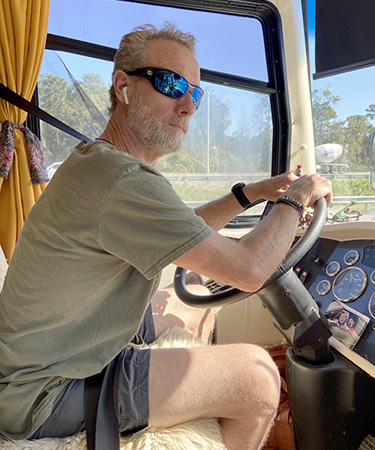 Third order of business, Winn Dixie for Thanksgiving dinner items. We are in the back bayou of Florida here and forty miles from a Whole Foods, or the beach. What we'd hoped would be an inland water wonderland is an alligator infested, mosquito ridden backwater. Now that is overdramatizing it a little, but we are thinking we'll relocate as soon as we can find an alternate location.
The park gets good reviews, but it is very isolated. Lake Okeechobee has a levee surrounding it so there's no views of the lake and this time of year there's not a lot of lake either. We stay in the RV because the evening mossies are brutal and I start searching for an alternate RV destination for Thanksgiving.

What we'd hoped would be an inland water wonderland is an alligator infested, mosquito ridden backwater.
Whether you're nestled in the woods, perched on a mountainside, or live on a beachfront property, it is easy to take for granted the wonderful elements of that location. As we travel and experience a bit of all of those options each one holds its own special magic. Here on the beach, the sea breeze is wonderful at night (and during the day). You can smell the sea, almost taste the salt in the air, and truly feel rejuvenated when you get to take a dip in the Atlantic Ocean. 
As of now, our intention is to stick to the coast as much as possible to enjoy the salt air and warmth. This will allow us to trip down to Key West, then follow the West Coast of Florida up and around the Gulf Coast until Spring. We hope to swim in the ocean most days and enjoy the warmth before heading north through Colorado, Utah and onwards through the mountain leg of our journey.
This is a daily log and photos of what we're up to.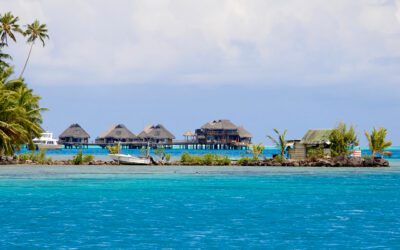 It took us about 24 hours to get from Mo'orea to Bora Bora on August 28 2021. Like the rest of French Polynesia, Bora Bora was in COVID lockdown, and we spent a  week there waiting for our departure paperwork to go through all the requisite bureaucratic channels. This required multiple trips to the local gendarmerie (police station), where Grant quickly befriended the two kind and helpful officers, Alex and Bruno.
We made trips to get water, fuel and provisions, but apart from that we had to stay on the boat. We passed the time snorkeling (saw a giant moray eel!) and inventing new water sports.
Once we received our exit paperwork, we were finally free to leave for Fiji.
read more
These are our personal thoughts on some of our experiences.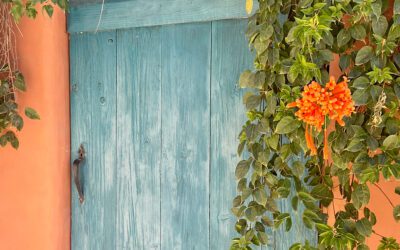 Lessons From the Road | How Big Is Too Big?instagramfacebookyoutubetwitterDoes Our Built Environment Affect Our Relationships? The "Big Mac" symbolizes the belief that more is better. If one beef patty is good, wouldn't two beef patties be better? Similarly, the...
read more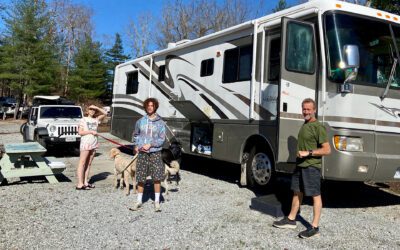 Lessons From the Road | Less is More: Adventure Over StuffinstagramfacebookyoutubetwitterWe have been on the road for about four months, and while that's a relatively short time, I think that some of the big lessons happen in the initial "adjustment period" of an...
read more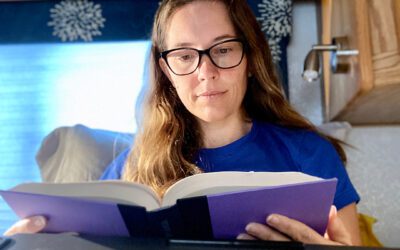 My 10 Favorite Books of 2020instagramfacebookyoutubetwitterWelcome to 2021! Most of us couldn't wait to see the back of 2020, looking forward to better times with hope and anticipation. If you are at all astrologically inclined like I am, you know that on December...
read more