Tuesday, November 24, 2020
Travel Day: Hilton Head Island, SC to Coral Sands RV Park, Daytona Beach, FL
ODOMETER: 80,037 | MILES TRAVELED: 2,092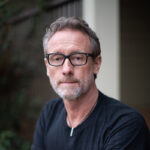 The trip down to Daytona Beach goes smoothly on 95, but the truck map app I am using (to avoid low bridges, narrow roads, and low clearance areas) fails me miserably again. It messed us up in New York and cost us an hour of wading through the back streets of NYC on our way north a few weeks ago. 
This time, it takes us down a narrow country road in Florida, without any warning signs that eventually declares a 14 ton weight limit, an 8'6" height clearance limit and nowhere to turn around. Our rig is 12' tall and weighs over 15 tons all in. We spot a driveway and pull into it and see the Trump/Anti-Socialist/Confederate flags flying and we see the trucks, gun racks and the very angry young guy that strides out on the porch glaring. We quickly realize our hippie bus may not be welcome. This guy is definitely not happy. He snarls at us and walks off with a "Do what you gotta do."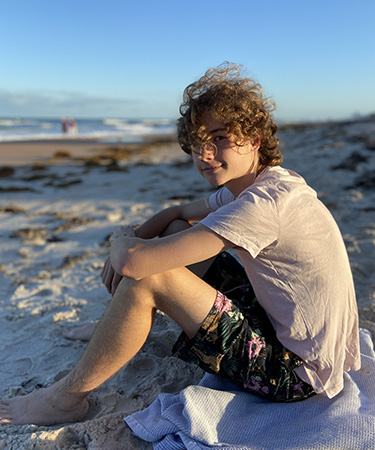 Luckily, his much friendlier girlfriend intervenes and admits that we would not have made it 500 yards down that road with our bus. She helps us back out onto the small country lane and we get the hell out of there. We re-route to Daytona Beach and get to the Coral Sands RV Park without further mishap. 
This spot is absolutely AWESOME. Simple, quaint and right smack on the beach. We spend the afternoon
hanging out on the beach, Jana, and I take a quick dip (chilly), and Jack takes some photos which are phenomenal. Ellie chills and her and Jack decide to stay on the beach a bit longer. 
Jana and I head back to the 'bus'. When Jack and Ellie return we decide to get grilled cheese sandwiches and hunker down to finish "Long Way Up."

This time, it takes us down a narrow country road in Florida, without any warning signs that eventually declares a 14 ton weight limit, an 8'6" height clearance limit and nowhere to turn around.
Whether you're nestled in the woods, perched on a mountainside, or live on a beachfront property, it is easy to take for granted the wonderful elements of that location. As we travel and experience a bit of all of those options each one holds its own special magic. Here on the beach, the sea breeze is wonderful at night (and during the day). You can smell the sea, almost taste the salt in the air, and truly feel rejuvenated when you get to take a dip in the Atlantic Ocean. 
As of now, our intention is to stick to the coast as much as possible to enjoy the salt air and warmth. This will allow us to trip down to Key West, then follow the West Coast of Florida up and around the Gulf Coast until Spring. We hope to swim in the ocean most days and enjoy the warmth before heading north through Colorado, Utah and onwards through the mountain leg of our journey.
This is a daily log and photos of what we're up to.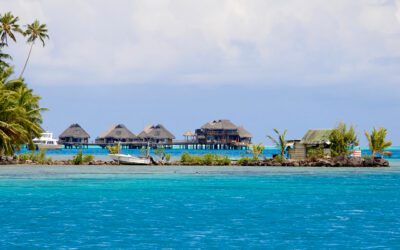 It took us about 24 hours to get from Mo'orea to Bora Bora on August 28 2021. Like the rest of French Polynesia, Bora Bora was in COVID lockdown, and we spent a  week there waiting for our departure paperwork to go through all the requisite bureaucratic channels. This required multiple trips to the local gendarmerie (police station), where Grant quickly befriended the two kind and helpful officers, Alex and Bruno.
We made trips to get water, fuel and provisions, but apart from that we had to stay on the boat. We passed the time snorkeling (saw a giant moray eel!) and inventing new water sports.
Once we received our exit paperwork, we were finally free to leave for Fiji.
read more
These are our personal thoughts on some of our experiences.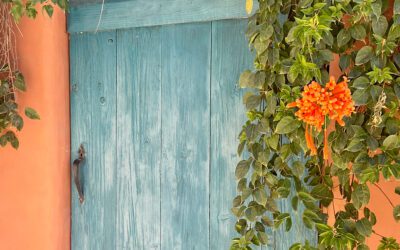 Lessons From the Road | How Big Is Too Big?instagramfacebookyoutubetwitterDoes Our Built Environment Affect Our Relationships? The "Big Mac" symbolizes the belief that more is better. If one beef patty is good, wouldn't two beef patties be better? Similarly, the...
read more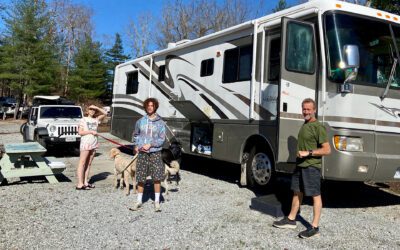 Lessons From the Road | Less is More: Adventure Over StuffinstagramfacebookyoutubetwitterWe have been on the road for about four months, and while that's a relatively short time, I think that some of the big lessons happen in the initial "adjustment period" of an...
read more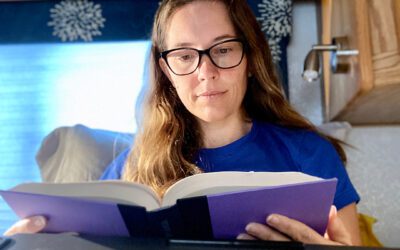 My 10 Favorite Books of 2020instagramfacebookyoutubetwitterWelcome to 2021! Most of us couldn't wait to see the back of 2020, looking forward to better times with hope and anticipation. If you are at all astrologically inclined like I am, you know that on December...
read more