Thursday, January 14, 2021
South Rim Loop Hike | Big Bend National Park, Terlingua, TX
ODOMETER: 82,789 | MILES TRAVELED: 4,844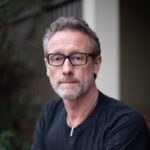 After a restless night we got up at 6am, took the puppies out and loaded up the Jeep in preparation for our big hike.
We got away by 7am and arrived at the Chisos Trail Head just before 8am. We set off on the 15-mile hike with overall elevation gain of over 3,000 feet and the corresponding descent of over 3,000 feet. It is classified as a strenuous hike and that is the truth.
The trail was well marked, but very icy in places. The ice was the most treacherous part of the hike and added a lot of time as we carefully navigated the icy trail sections. We slipped dozens of times, but luckily never fell. Regardless of the ice, the trail was every bit as challenging as we had hoped.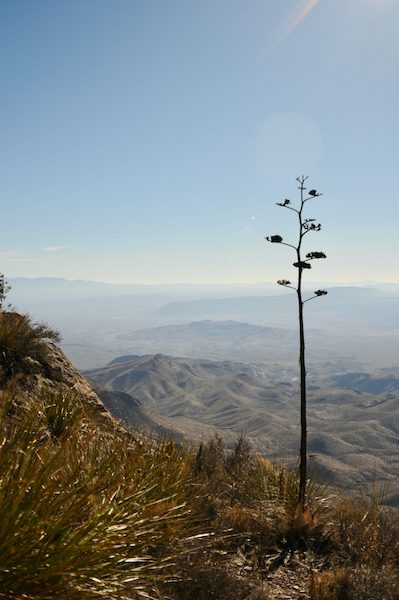 Jana and I had an incredible time. The views ranged from spectacular to majestic. The flora shifted significantly as we changed elevations and we saw some amazing birds, deer and even a Road Runner. 
We arrived back at the trailhead at 3pm and were tired, sore and elated! It was probably the best hike both Jana and I have been on together, or independently. So worth the effort!
We headed back to the RV, got there at 4pm and took the puppies back to the dry gulch for one more romp.
We went to the Cottonwood Market for some staples and then headed back to the RV.
I had some chores to do getting ready for our travel day to Carlsbad, NM the next day and Jana took on the monumental task of compiling video and starting to sort photos out.
We both were ready for sleep and Jack and Ellie were pretty settled so we called it a night.
Rim Loop up in Big Bend National Park and knew it would be a big day!

The views ranged from spectacular to majestic. The flora shifted significantly as we changed elevations and we saw some amazing birds, deer and even a Road Runner. 
This is a daily log and photos of what we're up to.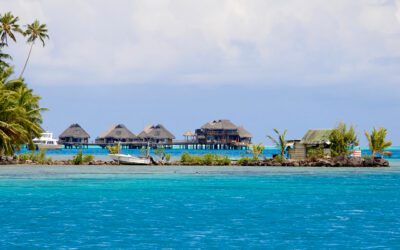 It took us about 24 hours to get from Mo'orea to Bora Bora on August 28 2021. Like the rest of French Polynesia, Bora Bora was in COVID lockdown, and we spent a  week there waiting for our departure paperwork to go through all the requisite bureaucratic channels. This required multiple trips to the local gendarmerie (police station), where Grant quickly befriended the two kind and helpful officers, Alex and Bruno.
We made trips to get water, fuel and provisions, but apart from that we had to stay on the boat. We passed the time snorkeling (saw a giant moray eel!) and inventing new water sports.
Once we received our exit paperwork, we were finally free to leave for Fiji.
read more
These are our personal thoughts on some of our experiences.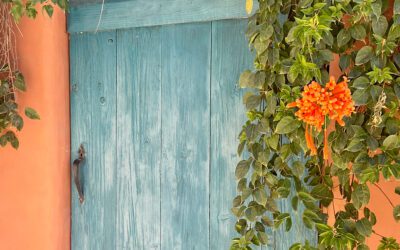 Lessons From the Road | How Big Is Too Big?instagramfacebookyoutubetwitterDoes Our Built Environment Affect Our Relationships? The "Big Mac" symbolizes the belief that more is better. If one beef patty is good, wouldn't two beef patties be better? Similarly, the...
read more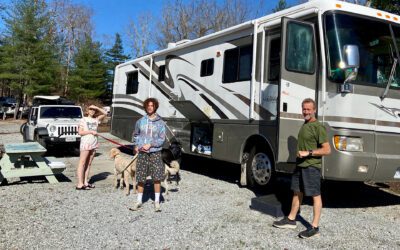 Lessons From the Road | Less is More: Adventure Over StuffinstagramfacebookyoutubetwitterWe have been on the road for about four months, and while that's a relatively short time, I think that some of the big lessons happen in the initial "adjustment period" of an...
read more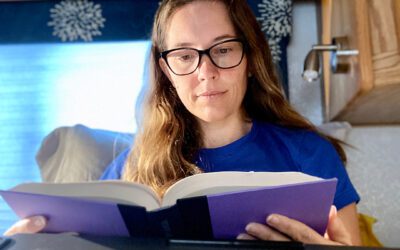 My 10 Favorite Books of 2020instagramfacebookyoutubetwitterWelcome to 2021! Most of us couldn't wait to see the back of 2020, looking forward to better times with hope and anticipation. If you are at all astrologically inclined like I am, you know that on December...
read more