Wednesday, January 13, 2021
Grant's Birthday | Big Bend National Park, Terlingua, TX
ODOMETER: 82,789 | MILES TRAVELED: 4,844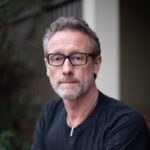 It was my birthday, so Jana cooked me breakfast in bed and we enjoyed an easy start to the day. We took the puppies down to the dry gulch again and they loved it. We then came back into town and Jack and Ellie joined us while I opened some presents.
I got a pair of much needed Hokas, hiking pants and some very cool sculptures plus a "manly" coffee mug (this is an inside joke). The best part was the wrapping paper and the cards from my three favorite people in the world. I am very grateful!!
It was mid-morning by then and we needed to move Thelma to a different RV park, as we really need WiFi for Jack and Ellie to do school.
We moved to BJ's RV Park, just a little further out of town. Beth, the proprietor could not have been more helpful and friendly. With Jack and Ellie connected, we set about some of the catch up we needed to do after being mostly disconnected from the internet for three days.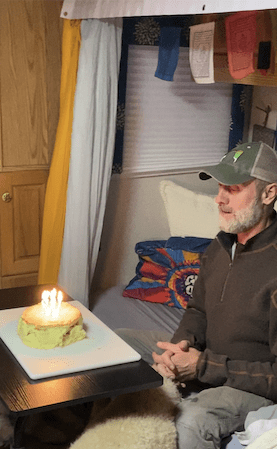 That afternoon, we took the puppies out to the dry gulch again, this time with Jack and Ellie. It was a lot of fun seeing them run and frolic in the sand.
We then headed up to the Starlight Theater restaurant in Terlingua's Ghost Town and picked up take out for everyone for dinner. While we were waiting, we chatted with some very cool locals and bumped into a couple of Aussies from Austin that were visiting Terlingua.
It was great to converse with some people while we waited for our order.
Dinner was a hit! Everyone loved it and Jana had baked an awesome birthday cake which we finished the meal with.
We climbed into bed and had an early night as we planned to hike the South Rim Loop up in Big Bend National Park and knew it would be a big day!

Dinner was a hit! Everyone loved it and Jana had baked an awesome birthday cake which we finished the meal with.
This is a daily log and photos of what we're up to.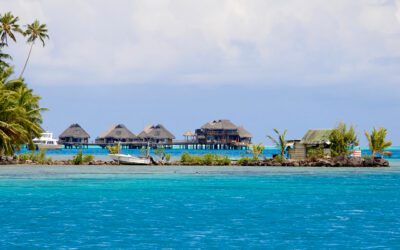 It took us about 24 hours to get from Mo'orea to Bora Bora on August 28 2021. Like the rest of French Polynesia, Bora Bora was in COVID lockdown, and we spent a  week there waiting for our departure paperwork to go through all the requisite bureaucratic channels. This required multiple trips to the local gendarmerie (police station), where Grant quickly befriended the two kind and helpful officers, Alex and Bruno.
We made trips to get water, fuel and provisions, but apart from that we had to stay on the boat. We passed the time snorkeling (saw a giant moray eel!) and inventing new water sports.
Once we received our exit paperwork, we were finally free to leave for Fiji.
read more
These are our personal thoughts on some of our experiences.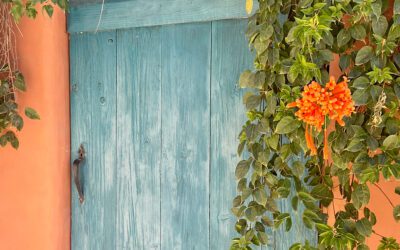 Lessons From the Road | How Big Is Too Big?instagramfacebookyoutubetwitterDoes Our Built Environment Affect Our Relationships? The "Big Mac" symbolizes the belief that more is better. If one beef patty is good, wouldn't two beef patties be better? Similarly, the...
read more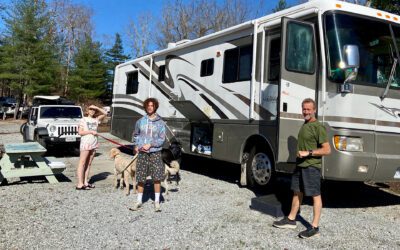 Lessons From the Road | Less is More: Adventure Over StuffinstagramfacebookyoutubetwitterWe have been on the road for about four months, and while that's a relatively short time, I think that some of the big lessons happen in the initial "adjustment period" of an...
read more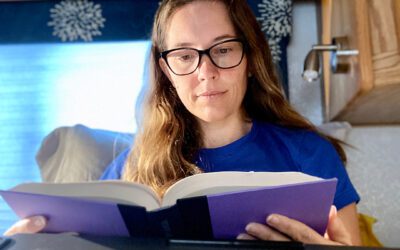 My 10 Favorite Books of 2020instagramfacebookyoutubetwitterWelcome to 2021! Most of us couldn't wait to see the back of 2020, looking forward to better times with hope and anticipation. If you are at all astrologically inclined like I am, you know that on December...
read more