Tuesday, December 1, 2020
ODOMETER: 80,549 | TODAY'S MILES: 243 | MILES TRAVELED: 2,604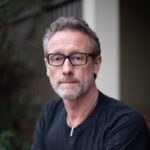 Jana and I enjoy our usual routine, a nice fresh coffee followed by a walk with the dogs and then back for breakfast and into our day.
Jack and Ellie came downtown with us and we went in search of Peter Lik's Gallery. This proved a little difficult as the gallery had relocated. On the way we found several other galleries on Duval Street, most notably DE LA, which is Jorge de la Torriente's gallery. The curator was a lovely lady who showed real interest in both Jack and Ellie's interest in Torriente's work. 
Jack has been exploring his photographic talents and producing some phenomenal results.  Seeing Torriente's work close up (and Lik's work through the windows) was certainly inspiring for him.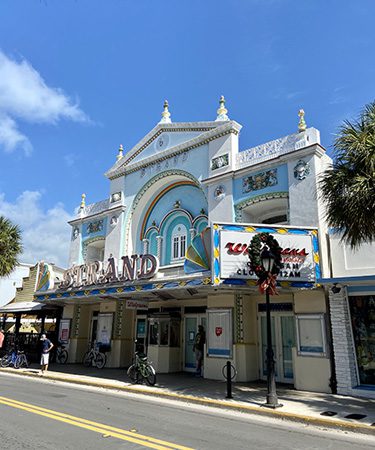 We had a wonderful lunch at a little Cuban cafe, Fritas Cuban Burgers. The food was really authentic and the service was awesome! Lovely people!! It had a quaint outdoor dining area just off Duval Street, and Frita the dog was really cute. ?
We headed back to the bus for school and work and spent the remainder of the day working on our respective 'stuff'.
We're getting a feel for Boyd's now and liking the vibe. It's a combination of a lot of regulars, some full timers and staff that live at the park. The staff in particular is very friendly.
We end up heating up leftovers for dinner and settling in for our second night on Key West. The evening breeze coming in off the bay is lovely and we leave the windows open to enjoy the fresh breeze.

Jack has been exploring his photographic talents and producing some phenomenal results.  Seeing Torriente's work close up was certainly inspiring for him. 
When you leave the window open to enjoy the evening breeze you also let in the sounds of the campground. When we stayed in Key West in general. The thing that stands out among the many noises at night is the roosters. The Key West Gypsy Chickens are everywhere. 
They are descendants of wild island chickens that were brought to the mainland as food. Because Key West is a 'No-Kill' island the chicken population has blossomed. All the while where there's chickens, there's roosters. 
Having grown up on a farm with chickens, turkeys, pigs and sheep I realize that roosters crow at dawn and can make a ruckus at other times.
In the case of the Key West roosters they crow at all hours of the night. I am not sure if it is a result of their inbreeding (JK) or they're getting into the island rum and don't realize what time it is. 
Nonetheless we've had to close the window at night just to avoid the many roosters crowing at the non-existent sunrise.
This is a daily log and photos of what we're up to.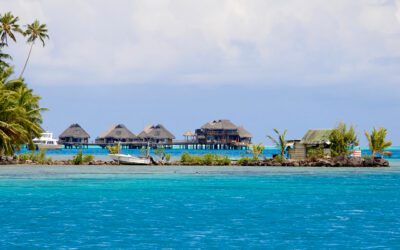 It took us about 24 hours to get from Mo'orea to Bora Bora on August 28 2021. Like the rest of French Polynesia, Bora Bora was in COVID lockdown, and we spent a  week there waiting for our departure paperwork to go through all the requisite bureaucratic channels. This required multiple trips to the local gendarmerie (police station), where Grant quickly befriended the two kind and helpful officers, Alex and Bruno.
We made trips to get water, fuel and provisions, but apart from that we had to stay on the boat. We passed the time snorkeling (saw a giant moray eel!) and inventing new water sports.
Once we received our exit paperwork, we were finally free to leave for Fiji.
read more
These are our personal thoughts on some of our experiences.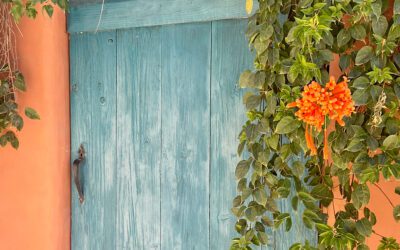 Lessons From the Road | How Big Is Too Big?Does Our Built Environment Affect Our Relationships? The "Big Mac" symbolizes the belief that more is better. If one beef patty is good, wouldn't two beef patties be better? Similarly, the colloquialism of the "McMansion"...
read more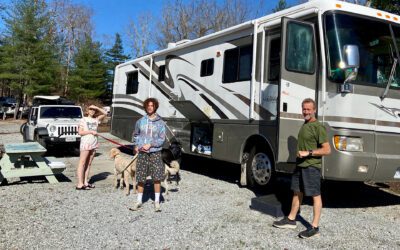 Lessons From the Road | Less is More: Adventure Over StuffWe have been on the road for about four months, and while that's a relatively short time, I think that some of the big lessons happen in the initial "adjustment period" of an experience like this. One thing is...
read more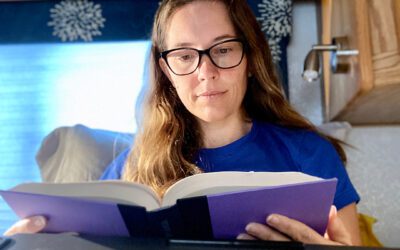 My 10 Favorite Books of 2020Welcome to 2021! Most of us couldn't wait to see the back of 2020, looking forward to better times with hope and anticipation. If you are at all astrologically inclined like I am, you know that on December 21st, our world experienced a rare...
read more