Travel Day | Moab to Salt Lake City, UT
ODOMETER: 87,358 | TODAY'S MILES: 240 | TOTAL MILES TRAVELED: 9,064
Today was a travel day from Moab to Salt Lake City. It was about a 5-hour drive and was relatively stress-free and beautiful.
We got to our Salt Lake City campground in the afternoon and were able to venture out for a walk along the river right next to the campground after a relatively long drive. It is beautiful springtime here with flowers blooming.
This is a daily log and photos of what we're up to.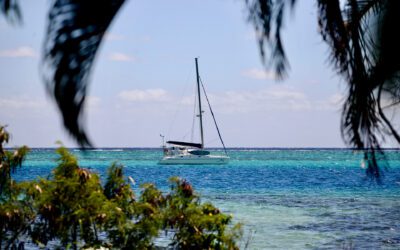 Mo'orea has become one of our favorite places in the world and we are forever grateful to have met her.
read more
These are our personal thoughts on some of our experiences.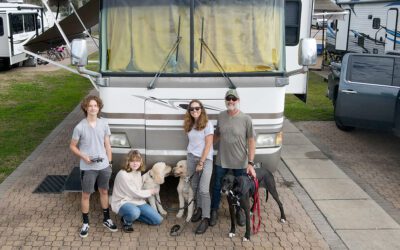 Why We Sold Our Home to Live on a Bus and Travel Full-TimeinstagramfacebookyoutubetwitterAt any other point in time, the decision to sell our home and move into an RV to travel the U.S. full-time with two teenagers and three dogs might be quite ridiculous. But in...
read more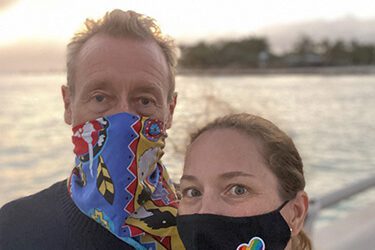 How We Stay Safe & Healthy While Traveling Full-Time during COVID-19instagramfacebookyoutubetwitterby Jana & Grant GambleSome people asked if we were taking unnecessary risks by traveling during COVID-19 and we're sure it's a question on many people's minds...
read more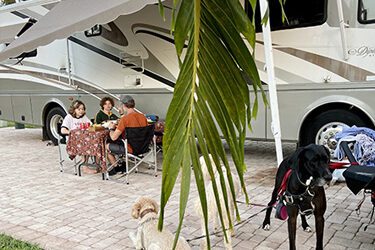 ReflectionReflectionReflectionReflectionOne Month In Thursday, November 26, 2020Thanksgiving Day | Palm Beach Motorcoach Resort, FL ODOMETER: 80,306 | MILES TRAVELED: 2,361instagramfacebookyoutubetwitter by GrantWe're just over 4 weeks into this grand adventure...
read more